"Frasier" actor Kelsey Grammer surprises fans in New Jersey and serves his new brand of beer.
"Frasier" star Kelsey Grammer is known for his work on stage and onscreen. From playing Dr. Frasier Crane to voicing characters on The Simpsons and Toy Story 2, the actor is always busy. Last night in New Jersey, Grammer surprised fans with a visit to their local bar.
Located in Hunterdon County, Cryan's Tavern is a spot beloved by the locals. Known for its thin-crust pizza and sports trivia, the bar is also one of the longest-running Irish pubs in the state. The tavern states that it is "a family-oriented restaurant that has been providing the best delights in American and Irish fares since we opened our doors in 1960."
The "Frasier" star made his presence known by going behind the bar and serving drinks. Specifically, the actor gave patrons a taste of his brand of brews, Faith American Brewing Company. Named after his daughter Faith, Grammer hopes that his company brings back people's love of America.
"I believe in America still, and I believe we can always get better and greater," Grammer shares with WFMZ. So, the name of my daughter… and my love for America and love for the American tradition which is, 'pull yourself up by your bootstraps and make sure you got something to do with yourself, work hard,' and that's what the beer is about."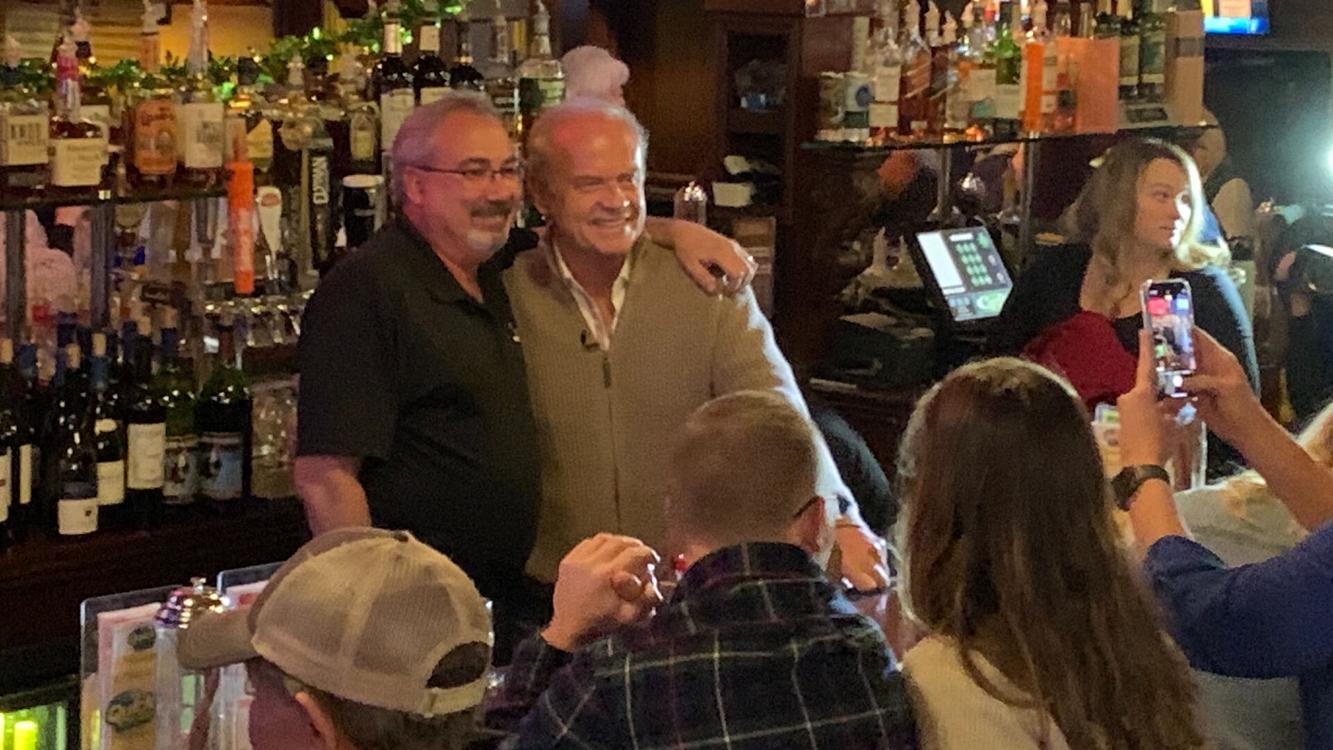 About "Faith American Brewing Company"
While Kelsey Grammar's "Faith American Brewing Company" has been a company since 2015, the brand's identity has been years in the making. Located in the Catskills, Grammer also owns a Seasonal Tavern on a former dairy farm. Beautiful mountain views and trees surround the restored farm and provide a refreshing atmosphere. Grammer hopes that his brand brings prosperity to the region.
"Here in Delaware County, times have been challenging and the once-prosperous region has suffered considerably," Grammer says. "It was a dream of mine of returning this land and even this region to prosperity."
So far, the brand sells two brews: Faith American Ale and Faith American IPA. The ale is inspired by the "Frasier" star's family and his history in the Catskills. The IPA is dedicated to the farms that fought corruption as "The Calico Indians" in the 1800s. This blend of history and family represents the brand's mission as a whole: to bring people together.
Surprise visits from Grammer reveal his love of connecting with others. "As corny as it may sound – people may not even know I'm like this – it's that sort of sole interaction that I live for," he shares.
Faith American Brewing Company can be found in New Jersey and New York. Enjoy it in a can, from a keg, or on tap.