Asya Branch made history Monday night by becoming the first African-American woman to win the coveted Miss USA 2020 crown. However, her stance on gun laws and connections with Donald Trump are making some uncomfortable.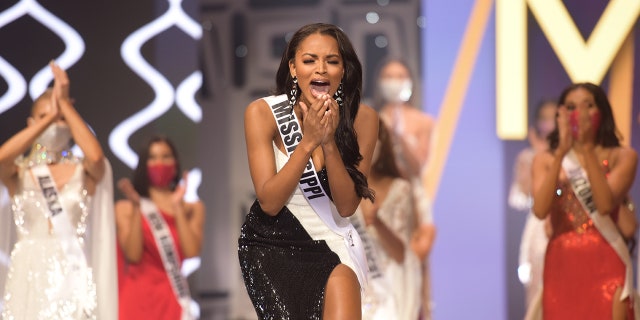 Before winning the title, the 22-year-old gave a speech via FYI from Elvis Presley's Graceland in Memphis, Tennessee. She discussed her stance on the Second Amendment right and gun reform. Asya spoke towards both sides of political parties as the election raged on.
Stance on Gun Control and Reform
Asya hails from Boonesville, Mississippi, population 8,740.
"As someone who grew up in a home with guns, I learned at an early age how to load, how to fire, and gun safety. I think that education should be available to everyone," Branch says. "We should require people to pass training and safety courses before they're allowed to purchase a gun, and before receiving a permit. I think it's important that we not ban guns. Obviously, people will find a way to get what they want anyways, but I think it's our Second Amendment right. We just need more safety surrounding that."
Miss USA 2020 and Donald Trump
Many were perplexed regarding her gun beliefs. Many were also bothered by her part in a roundtable discussion with Donald Trump in 2018. The subject of criminal justice reform is one of her largest platforms. Others reacted negatively to Branch's stance on guns.
The fact that she once performed the national anthem at a Trump rally was off-putting to many. In an Instagram post following the event, Branch praised the rally.
"Incredible honor to sing the national anthem tonight in Southaven for the President Trump rally." The caption ended in an American flag emoji.
Plans to Unite the Nation
With the political crisis taking place, Branch focused on unity and bringing the country together.
"I think this is an issue of trust," Branch says. "We've lost trust in the systems that seem to keep our country running, from the media to business to our government. And it's all about restoring that trust and coming together and working together to heal and trust in these systems. If we want to continue to be the greatest nation, we're gonna have to set a better example."